05/04/2023 / By News Editors
---
Brazil's "fake news" censorship law is so contentious that even pro-censorship Google has been campaigning against it. But as the final vote on the law draws near, the Brazilian government and the country's Supreme Court are now shutting down this criticism and bizarrely claiming that it's doing so to protect freedom of expression.
(Article by Tom Parker republished from ReclaimTheNet.org)
Recently, Google started warning Brazilian users on its homepage that the fake news law could "increase confusion about what is true or a lie." Shortly after posting this criticism, activist group Sleeping Giants Brasil complained that Google was "using its own platform to attack PL [the fake news law]."
This complaint got the attention of Brazil's Justice Minister, Flávio Dino, who flagged Google to a government agency for potential "abusive practices."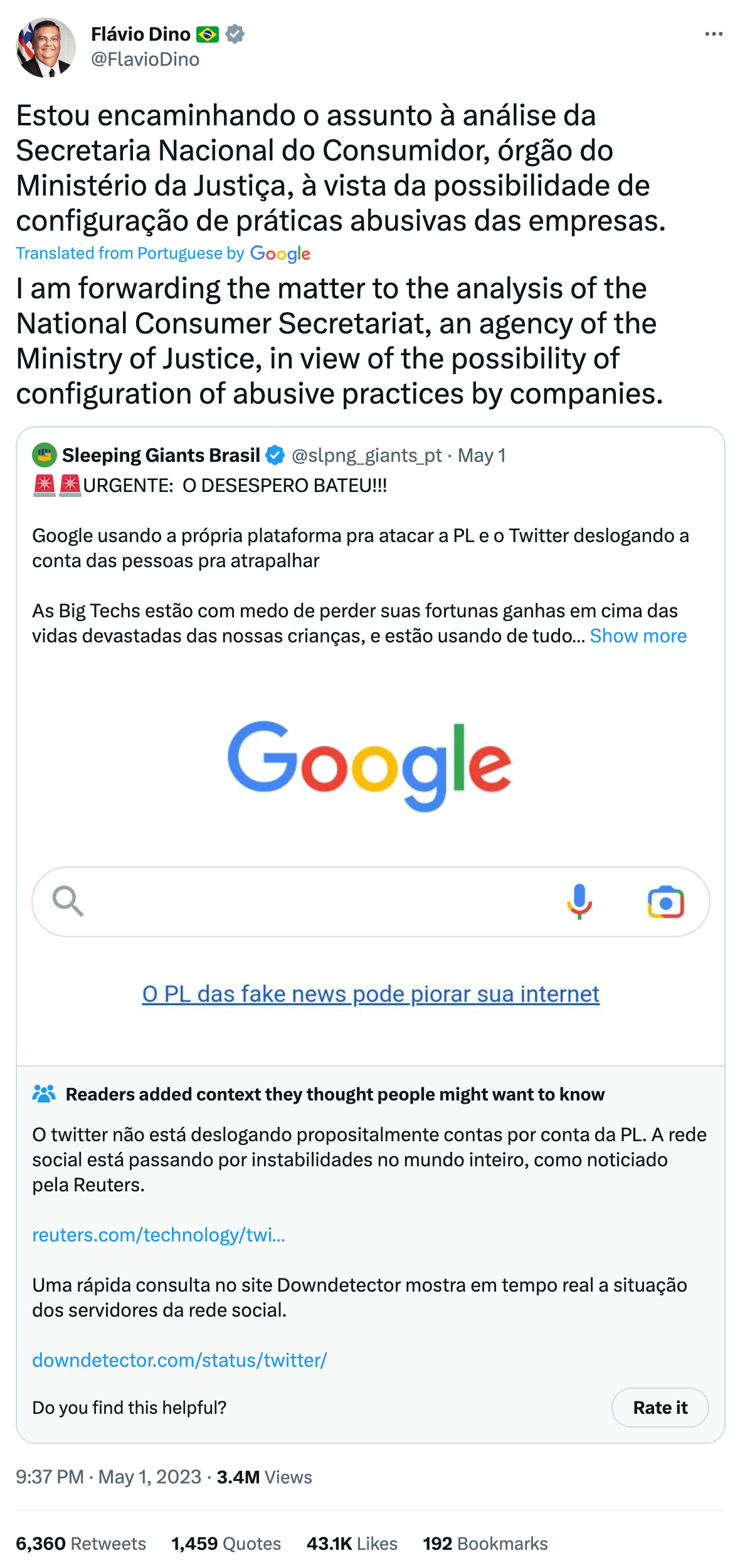 Brazil's Justice Ministry then threatened criminal action against Google, ordered the tech giant to remove the campaign or pay $200,000 per hour fines, and ordered Google to display a message supporting the bill.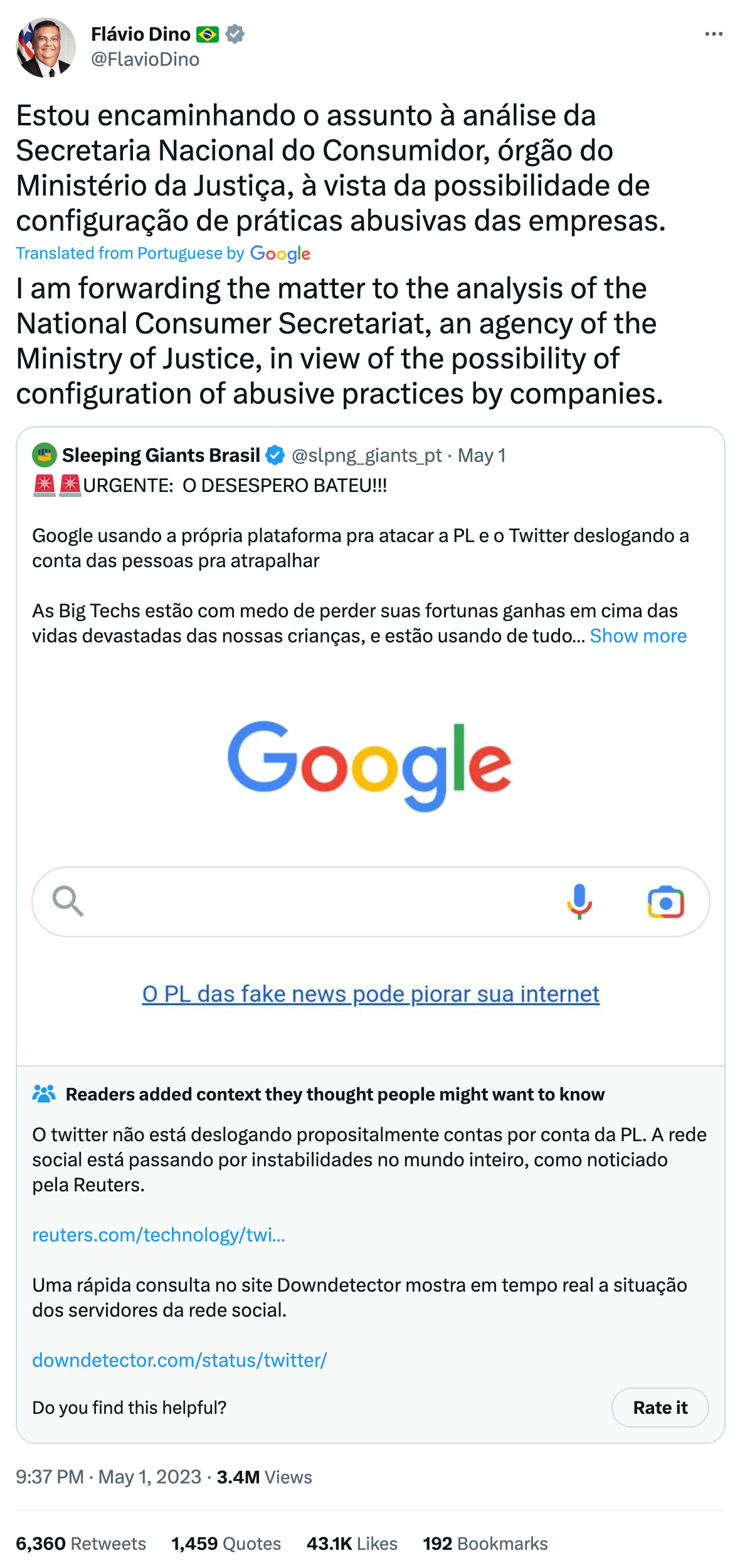 Brazil Supreme Court Justice Alexandre de Moraes also told Federal Police to interrogate executives at Google, Meta, and Spotify over their companies' comments about the bill.
After Brazil's Justice Ministry and Supreme Court pressured Google to censor its criticism of the bill, Dino suggested the tech giant's criticism of fake news law was somehow a mechanism "of censorship" and "violation of freedom of expression."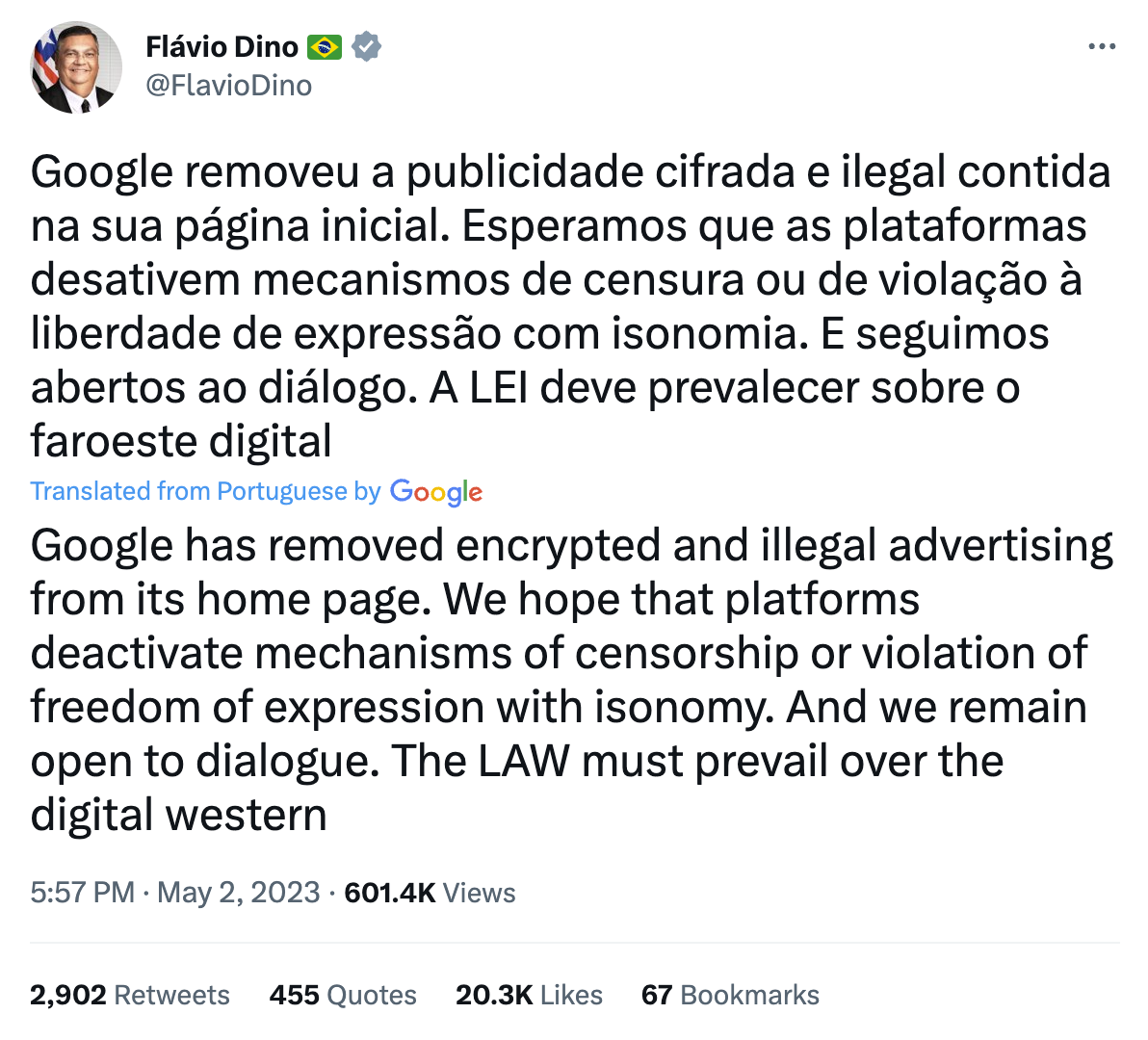 Journalist Glenn Greenwald said that banning criticism of the fake news law was some of the most "blatant authoritarianism…I've ever seen."
The law requires social media platforms and chat apps to censor so-called "hate speech." Platforms that fail to comply face heavy fines and can also be banned in the county.
Brazil's government and its courts have a history of banning or intimidating platforms and people that criticize them or fail to comply with its far-reaching demands. In 2023 alone, a court has banned Telegram (a ban that was later overturned), a judge targeted former President Jair Bolsonaro's supporters with censorship orders, and prosecutors have investigated major broadcasters.
Read more at: ReclaimTheNet.org
Submit a correction >>